Over the years, stories – filled with tall tales, moral lessons, riddles, and history – served to entertain, educate, pass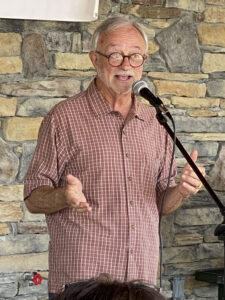 down family stories and build the community for early Appalachian settlers. The mission and vision for the Storytelling sessions at Bear on the Square continue this tradition with a focus on sharing stories related to Southern Appalachia.
Plan to stop by Zak McConnell Stage in Hancock Park and spend some time listening to professional storytellers who are keeping the oral tradition of the mountains alive.
Saturday – 2023 Schedule
9:30 a.m. Main Stage
Kicking off the MainStage schedule – Storytelling Sampler with Deborah From
Zak McConnell Stage in Hancock Park
11 am – There's Stories in those Mountains – with Joel DeWild and Chetter Galloway
12 pm – Southern Tales – with Chetter Galloway and Joel DeWild
1 pm – Open Mic – Sign up to share your best family-friendly story!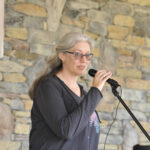 2 pm – Workshop: Storytelling in a CLAP! – with Deborah From
Do you want to learn how to tell a great story to your children or grandchildren? Or maybe a story for a work presentation? Or perhaps for a storytelling program in front of a live audience? Well, then this is the workshop for you! Debbie will share a few tricks and tips that will help you craft and polish the story you want to tell.
The 2023 Storytelling program is sponsored by Give a Folk.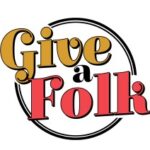 Storytelling at Bear
The Appalachian art of storytelling has always had a significant presence at Bear on the Square Mountain Festival. However, since 2013, Bear on the Square has featured traditional storytelling sessions and workshops. Many of the storytellers we've had on the Zak McConnell stage are members of Southern Order of Storytellers (SOS) and Kuumba Storytellers of Georgia, which are local storytelling organizations. Both SOS and Kuumba are affiliates of the National Storytelling Network (NSN). 
For more information:
Kuumba Storytellers of Georgia 
The Southern Order of Storytellers 
National Storytelling Network