Parking
Parking is available in the public lots near the Square and in the parking lots and deck on the UNG campus. We strongly recommend you park in either the
UNG parking lot on S. Chestatee
or the
UNG parking deck, entrance off of College Circle (off W. Main)
. All are within walking distance of the Festival. For those unable to walk to the MainStage, the closest drop-off to the MainStage Tent is at the corner of Hawkins and N. Park St. See the map
here
.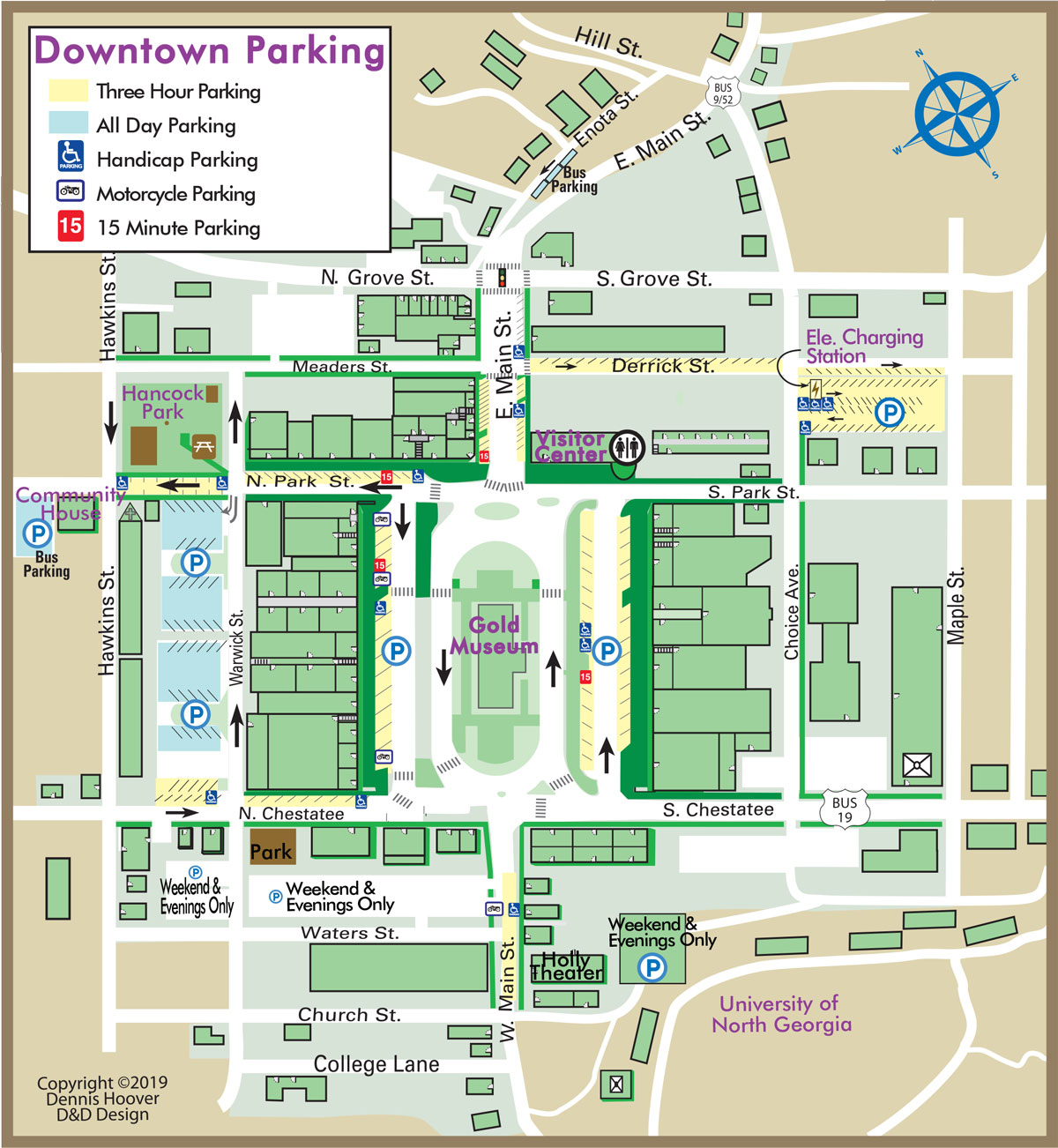 Bear's Den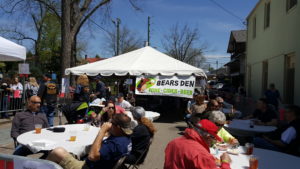 The Bear's Den is a venue for festivalgoers to relax and enjoy a local brew or glass of wine or mead from Etowah Meadery. Located across the street from the Mainstage Tent, and adjacent to the Food Court and Hancock Park, this venue is open to all ages, although anyone wishing to enjoy an alcoholic beverage will be carded before ordering. New this year; you will be able to take alcoholic beverages into Hancock Park, the Food Court and the MainStage Tent (but not the other areas of the festival).
Food
A variety of food trucks are located near Hancock Park, next to the MainStage tent. There are also numerous restaurants on and around the Square. To apply to be a food vendor, access the application here. Application deadline is February 1, 2024.
Contra Dance on Saturday Night
Join us for a contra dance in the MainStage tent on Saturday night from 7-9 p.m. Live music from the Glenda Pender Goldtown Pickers and dance steps called by Marie Graham will ensure fun for all ages! No experience is necessary.
Can I bring my dog?
Dahlonega is very dog friendly, so we do not prohibit dogs at Bear on the Square except in the MainStage Tent – it gets crowded and loud in there which is not a good environment for your furry friend. Be aware it also gets crowded in parts of our Artist Market. As always, you are responsible for cleaning up behind your dog.
Rover.com says make sure your dog displays these traits to know your pooch is festival ready:
Well-socialized with other dogs (you're bound to see some at the fest)
Gets along with all types of people, including kids and unpredictable adults
Comfortable in noisy environments
Good leash manners and recall
How did the festival get its name?
Dahlonega's Bear on the Square has been a local legend, going back to the time when a bear cub took refuge in a sycamore tree on Dahlonega's Historic Square.
The story began on a spring morning in 1996, when a mama bear with two cubs made her way into the town's historic square, causing a "big commotion." The mama bear and one cub apparently escaped from town after being seen on North Grove Street later that afternoon. The other cub, however, decided to climb the sycamore tree, where it remained for several hours. The cub was eventually coaxed down from the tree by Forest Service rangers and was delivered unharmed back into the mountain woodlands.
After the bears' Dahlonega adventure, several local residents began kicking around the idea of throwing a "party" to give a boost to local businesses; this ultimately led to what is now the annual Bear on the Square Festival.
To contact Bear on the Square, complete the form below.
Thank you for making our 25th anniversary a success!
Festival Dates:
April 20-21, 2024
Live & Silent Country Auction
April 19, 2024, at 5:00 p.m.